Making a car key copy shouldn't be stressful if you lose or break it.
Everything depends on the kind of key, the dealership or the locksmith you contact for help. The situation's complexity also depends on whether you have the VIN or not.
A simple automobile key can be duplicated.
However, chip-enabled laser and sidewinder keys are more complex and expensive to duplicate than the older types.
Contact a qualified auto locksmith as soon as possible to help you make your car key copy.
UK Auto Locksmith offers excellent vehicle locksmith services in London, Hertfordshire, Surrey and Greater London.
How Much Does a Car Key Copy Cost?
Prices will often vary depending on your auto locksmith. The following factors also influence the cost of getting a car key copy:
The vehicle's brand, model, and year of production.
The kind of key it utilizes, such as a remote keyless fob, key fob, or if it was produced before 1995.
Sometimes the prestige of the car can be a contributing factor. Prices can range from £25 to several hundred pounds.
A replacement key for a BMW i8 will cost about £1,000, for instance, while replacing the "Diamond key" seen in the most expensive Bentleys often costs £8,000.
However, a recent study found that the average price of a replacement car key in the UK is £252.
Can I Get a Car Key Made with Just the VIN Number?
If you misplace your car keys, a locksmith can still make a copy using only the VIN number.
You must first give your locksmith the vehicle's documentation and, of course, the vehicle identification number (VIN). They can make a car key copy after proving ownership.
Nevertheless, locksmiths are capable of much more than merely cutting keys. They can also program a new transponder using data supplied by the vehicle's manufacturer.
Most cars today use transponders. These keys send distinct signals to your vehicle as an additional level of security. You won't gain access to the car if it differs from the one assigned to the locks.
A locksmith can activate a new transponder for you if you have the car there.
How Can I Get a Copy of My Car Key Without the Original?
You don't need to panic if you've lost, broken, or had your car keys stolen, even if you don't have a spare set. It may seem like you're in a tight place.
The best action in this situation is to get in touch with an auto locksmith.
Typically, the following details must be given to the auto locksmith:
Model and make of your vehicle
Your vehicle's VIN number
Your V5C logbook contains the Vehicle Identification Number (VIN).
Identification information (for example, your driving licence)
Your home address and zip code so the car locksmith can come to you.
Most auto locksmiths can repair both transponder keys with and without remotes.
Typically, remote automobile keys are available in the following varieties:
Using the remote fob's key in the ignition of the vehicle unlocks the vehicle and disarms the alarm.
In a remote entry fob with an integrated key – the key activates the ignition, and the fob disables the alarm and immobilizer.
These so-called "remote keyless fobs" really contain mechanical keys that can be used to unlock doors in an emergency.
Most automobiles produced since 1995 use transponder chips with specific configurations. Cars with non-remote transponder keys lack remote central locking and remote control features.
You must use these keys to unlock the car doors and turn the ignition.
If you misplace a transponder-style vehicle key, you won't be capable of turning the ignition, which will prevent your car from starting.
Consequently, you will require a new transponder chip.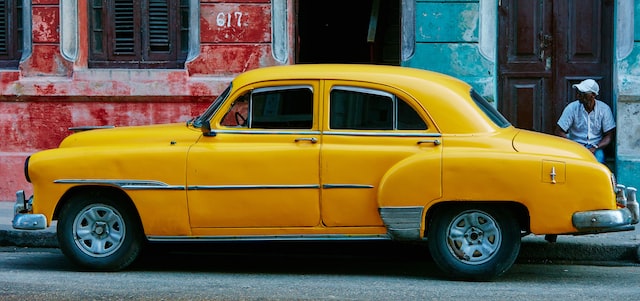 Are Lost Car Keys Covered by Insurance?
Insurance usually doesn't cover lost car keys.
A policy with roadside assistance coverage can ease your situation if you lose your keys. However, you will often be responsible for paying for new keys.
The only exemption is when you have comprehensive insurance, which includes a stolen car and its keys.
Car keys may also be covered under theft by other insurance policies, such as homeowners' insurance or renters insurance with personal property coverage.
Before deciding whether it's worthwhile to file a claim for your lost keys, consider the advantages and disadvantages.
How Do You Make a Duplicate Key?
In the absence of an insurance cover, you can attempt to have your car keys changed at a nearby garage. However, since most of them charge for their diagnostic equipment, the service remains expensive.
Few auto shops have specialized key-coding equipment on hand. This situation makes it impossible to make new car keys and program them on the spot and delays the process.
Taking your car to the franchised dealership may seem like the best action. You should just note that doing so is frequently the most expensive and, strangely enough, may also take the longest.
Dealerships will probably need to acquire a blank key and send it out to be programmed. This is an expensive and time-consuming procedure.
Contact your automobile's breakdown service, but whether they have the right key-coding tools will actually depend on the type of car you drive.
Typically, using an auto locksmith is the fastest and least costly way to get new car keys created. These professionals have the tools necessary to duplicate car keys for most brands and models of vehicles. Most of them provide a mobile service, which means they will travel to you.
Auto locksmiths can typically program new keys and remove outdated (lost) keys that are no longer functional in a single visit. This is because they carry all this equipment inside of their mobile units.
Apart from making new keys, programming remote fobs, unlocking locked car doors, and opening locked vehicles, they also modify and repair broken locks.
Conclusion
Losing your car key can make you anxious. You can gain control of the situation by hiring a replacement service and having the professionals program a new key. You may rely on quick, mobile, and dependable locksmiths to do the task within an hour.
Also, having a backup key will spare you from all the difficulty, stress, and extra expenses that come with losing your original one. Make a car key copy and store it someplace secure before you lose the current one.
Contact UK Auto Locksmith if you are looking for a fast and reliable car key replacement service. Our team has extensive experience and the necessary equipment to help in any Emergency Locksmith case.
You can reach us 24/7 in London, Hertfordshire, Surrey and Greater London. Call us at 02038809904 to speak to a consultant about your situation.
The calls are toll-free, and we promise to come to you within 30 minutes. We also offer loyalty discounts for people we have served before.
Call UK Auto Locksmith at 02038809904 or send a message to [email protected]. You will receive top-quality service at some of the most competitive prices in the UK.