Locked Keys In Your Ford? Lost Your Car Keys? Need a car key replacement?
UK Auto locksmith team has the proper experience and equipment to help 24/7 in any Emergency Locksmith case within 30 minute response time. 
✅ No call-out charge
✅ 30min response time
✅ Up to 12 months warranty
✅ 2nd key up to 50% off

Call UK Auto Locksmith anytime and we will be at your location anywhere in London within 30 minutes!
Ford Focus Won't Start, What Could Be the Problem?
A Ford Focus is a dependable road companion, but it is a machine made up of hundreds of interrelated elements that, like any other machine, can fail to perform as intended. The most typical causes of a Ford Focus not starting are a dead 12v battery, a dead key fob battery, corrosion on the battery terminals, and other minor issues.
If your Focus has a push start/stop button, a low-key fob battery could cause your vehicle to not start. You can still start your car because the battery is only used to send signals for locking and unlocking. The door no longer locks or unlocks at the touch of a button if the key fob battery is dead.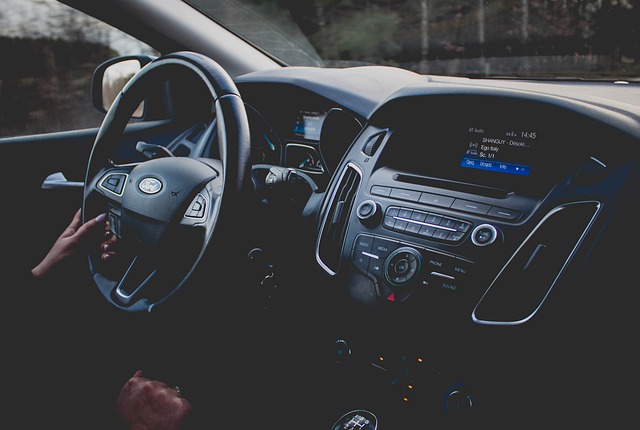 These doors must, therefore, be manually opened. A passive transponder controls the Ford Focus key programming immobilizer. The transponder in the key is passive, which means it does not require its own power supply.
If your Focus only has a key fob with a start/stop button and no pace to enter a key, try positioning your key fob as close to the start/stop button as possible before starting the vehicle. However, if this doesn't work, check your vehicle's operating handbook for the specific location of the key fob, as it varies by model.
Tip: You can start your Focus by pressing the second key. It also removes any other issues with the original key, such as water damage.
If the key programming immobilizer on your vehicle is stuck on, you may have to reboot the anti-theft system to get it to function again. This can be achieved by turning on the car with the keys that came with it, waiting for the antitheft light to turn off, and then repeating the process and starting the car.
How Do I Program My Ford Immobilizer?
On 2010 and newer models, you essentially have to be a car locksmith, have a locksmith license, be bonded, or satisfy all the requirements to program a key. There are numerous legal problems to consider.
To learn how to program a Ford key fob, follow these steps:
Close all of your vehicle's doors. To unlock the vehicle, open the driver's door and push the UNLOCK button.
Within 10 seconds, turn the ignition from OFF to RUN eight times. To enter programming mode, finish on RUN the last time.
The door locks should lock and unlock at this moment. Start afresh and spin the key quicker if they don't lock and unlock.
To begin programming, press any button on your Ford remote within eight seconds. The door locks cycle once more, confirming that keyless entry has been programmed.
Turn the ignition off after you've programmed all of your Ford key fobs. To ensure that the programming is complete, the door locks should cycle one last time.
Where Can I Get a Replacement / New Car Key for My Ford?
If you lose your keys and don't have a spare, you can get a new one from your nearest Ford Dealer.
Conclusion
We hope that this has given you an in-depth understanding of how your Ford Focus key programming immobilizer works and how to replace it. We're more than happy to answer any questions that you might have. Call us at 02038809904.